Home Watch
We are Licensed, Registered, Insured, Bonded, Accredited and Trained 
There is no LICENSE for a Home Watch business in Florida.  Anyone who says that they are licensed to do Home Watch is trying to mislead you. We are Registered with Charlotte County as a Home Watch and Handyman Business. We are also registered with the State of Florida as a legal business entity with a Fictitious Name and we are Licensed as a Property Management Company.
Absentee owners are becoming more and more common here in our little piece of paradise here on the Gulf Coast. Many owners choose not to seek renters and only visit their second homes a few weeks a year. Without proper care, your home will age quickly. Insurance companies usually hide a clause that prohibits protection from many maladies if your home goes unoccupied for more than 14-30 days.
Check your insurance policy very closely. There will be several mentions (HO-3, HO-6, DP-3) of how they can deny a claim if you cannot prove that someone is watching over your seasonal (unoccupied) home at least every 14-30 days. It is your sole responsibility to engage a home watch provider for the visit frequency that meets the rules of your insurer. Consider purchasing the maximum amount of mold coverage that is offered. I have never seen an inexpensive mold claim. Ask your insurance company who they would prefer you have watching your home.  It will definitely help your rates if you have a professional service watching your home.    You may not think you need someone to watch your home while you are away, but someone will be watching it. Will it be someone you trust or someone looking to vandalize or move into your vacant home, while you are away?    Having a Home Watch service can help you protect your investment from potential threats of home intrusion, water damage, storms, pests, and other unforeseen events that could and do occur. Our purpose at Eisenberger Home Watch is to provide homeowners with the "Peace of Mind" that their property is protected and maintained during their absence. We will take care of your home while you're away, just like you would if you were there.    Enlisting a friend or neighbor to check on your home periodically may initially seem like a good idea but, what if your neighbor takes a long weekend or goes on vacation themselves, who is watching your home. If a storm does strike (and they do), whose house is your neighbor going to take care of?  When a serious issue arises and you need someone to take swift action on your behalf, your property can quickly become an imposition for a friend or neighbor.  Is it worth losing a friend or neighbor if something happens and they are not there?  That is why it is important to have a professional, do a visual and non-invasive observation of your home, complete a detailed comprehensive report each visit, and have the ability to swiftly coordinate licensed professionals to assist in the repair and maintenance of your home if something should go wrong.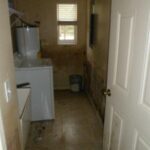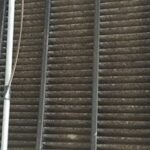 At Eisenberger Home Watch we manage and perform home watch observations, provide concierge & personal assistant services, and coordinate maintenance for residential properties. If you are an absentee owner and have a vacation home, residential home, or an investment property… then you need us!
We provide our services to clients in;
 Englewood, East Englewood, Rotonda West, Rotonda Lakes, South Gulf Cove, Gulf Cove, El Jobean, Cape Haze, Placida, Boca Grande, Englewood Isles, North Port, Port Charlotte, and South Venice.
Lemon Bay Vacation Rentals can also provide valuable Property Management Services for your Vacation Rental.   Ask us about getting you more income from your home.
Who should use our services?
Vacation homeowners
VRBO/HomeAway/AirBNB/Trip Advisor
Second homeowners
Snowbirds
Investors with unoccupied properties
Homeowners selling an unoccupied home